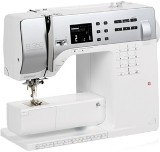 All you ever wanted to know
about your Sewing Machine.
Learn how to use your Sewing Machines & Overlocker for all aspects of dressmaking and practical & decorative sewing
for the home.
Whatever the level of experience there is something for everyone.
Ruth Jarman Tuition Services
All courses taught by Ruth Jarman give you more help and personal attention than previously available, either on a one to one basis or small groups of two to four friends at your home. If premises are available in your area, larger group courses or workshops can be arranged for up to 10 students, per day. Courses and workshops run for at least 5½ hours but can be scheduled to suit the premises that are available.
Talks, evening demonstrations and short courses can also be incorporated in to 2 and 3 day events and residential venues.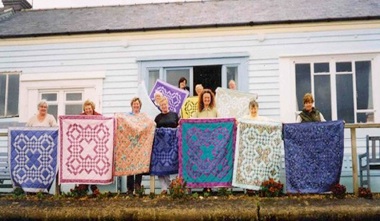 Aim of the Courses
The courses and workshops are open to everyone of any age and ability and with any make of sewing machine or overlocker. They are aimed to help you achieve better results in your sewing and help you to understand how to get to know the capability of you and your machine. A full demonstration of each technique will be given then you will have an opportunity to try it for yourself under the watchful eye of Ruth. Individual help and guidance will be given throughout the course.